Ohlins Shocks Suspension Systems Sales and Service
Öhlins was founded by Kenth Öhlin in the mid-1970s and has established itself as a world leader in suspension technology. Cogent Dynamics Inc. is proud to have worked closely with Öhlins USA for many years. Cogent Dynamics provide sales and servicing for Öhlins products including motorcycle shocks, forks and steering dampers.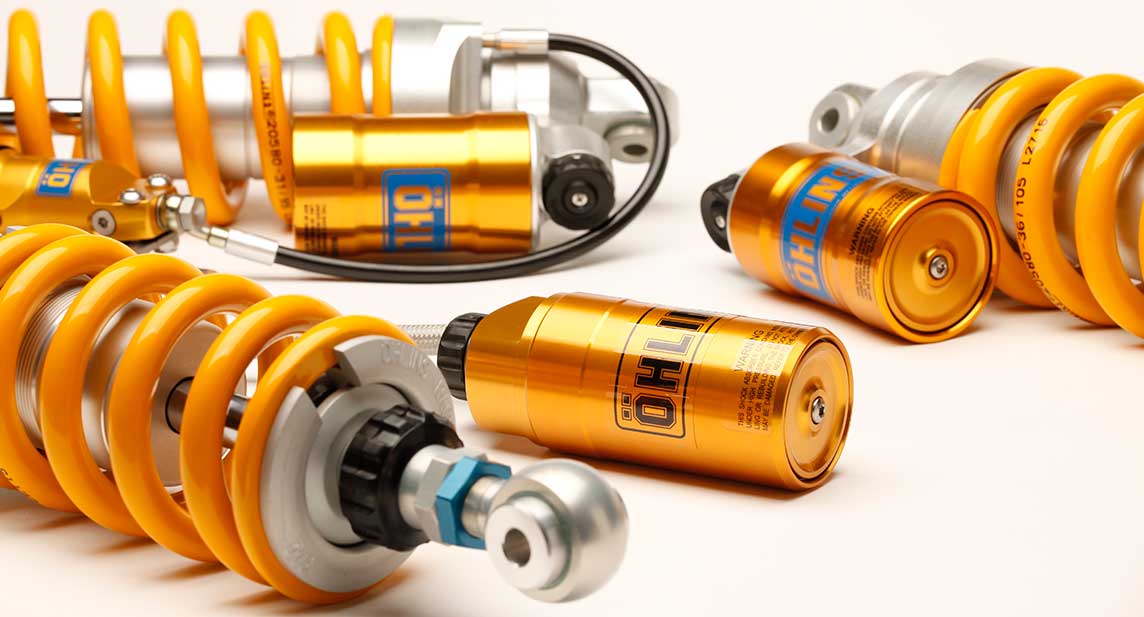 As well as getting the best possible pricing, you can count on Cogent Dynamics to provide truly outstanding support before and after the sale.  We are motorcycle riders who use as well as sell Öhlins products and you can count on getting the highest level of customization of your Öhlins products and for your suspension to be tailored to your specific needs.
With Cogent Dynamics expert setup your suspension products are calibrated with respect to spring-rates, pre-load position and damping calibration.  Your needs are taken under careful consideration to ensure an optimal setup.  Important factors in the setup process include:  use, weight, riding style, luggage load as well as other factors which are crucial information when configuring your suspension. Custom additional-cost capabilities include lowering or other mechanical modifications you may need for your application.
The renowned Cogent after-sale support extends beyond the expert setup.  As an authorized Öhlins Service Center, you get the expertise and knowledge that comes from a company with the equipment and ability to keep you riding in top form for the long haul.
Whether you are about to take a trip around the globe on a BMW GS, setting your sights on winning a road race championship on your Yamaha R1, racing Enduro on your KTM, cruising the beautiful back roads on your Harley Davidson or anything in between, call Cogent Dynamics first!
Quick Shipping
Most suspension service is ready to be shipped in 2-3 weeks of receipt by us. Contact us if your needs differ.
Pride in our Service
We treat each customers bikes like they belong to us. Call us today at (828) 628 9025.
Secure Payment System
We use industry-leading encryption and fraud prevention tools.