Dual Sport Motorcycles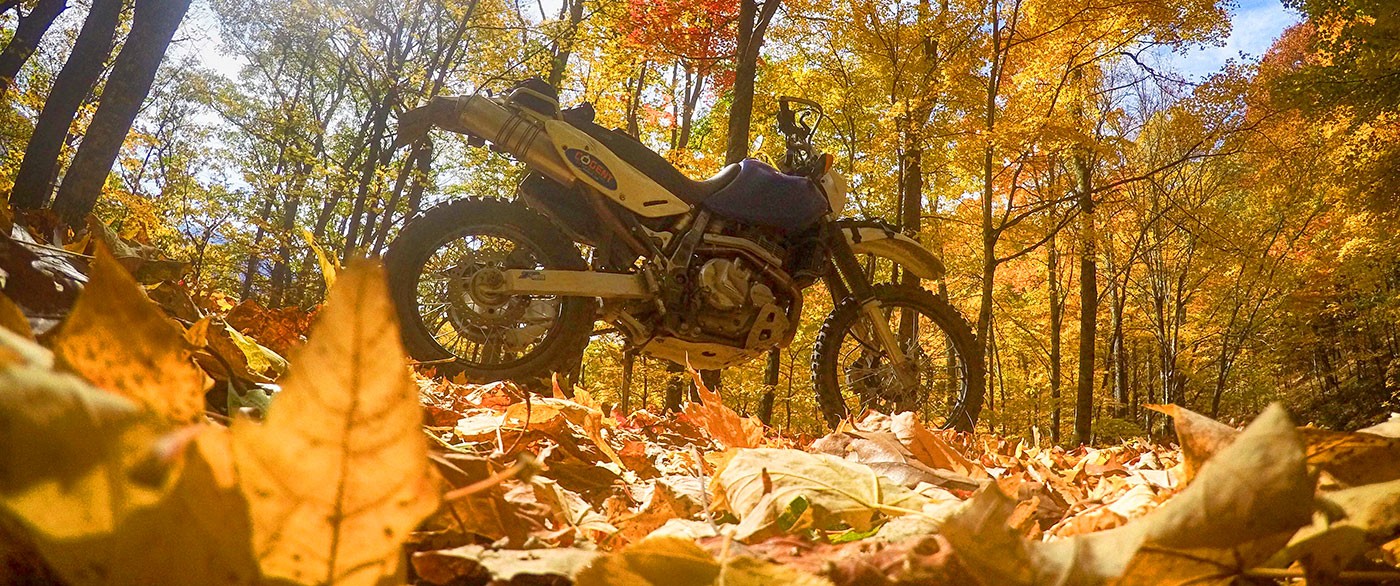 While the term dual-sport motorcycle is used in reference to street-legal motorcycles that are designed for both on and off-road use, at Cogent we tend to think of a lighter bike that is optimized for off-road use while maintaining some degree of streetability. Dual-sport bikes likely became more segregated from a "standard" motorcycle with the "scramblers" from England, followed later the Japanese "enduro" bikes with the likes of Yamaha's DT1 250 in the late 1960s.
Adventure Motorcycles, to us, tend to be a more road capable heavier bike optimized for road travel with some off-road capabilities. Bikes and riders push the boundaries on these bikes so there are no absolutes.  They are motorcycles and thus are fun!
Right in the middle but at the top of what we call Dual-Sport bikes are the Kawasaki KLR650, Suzuki DR650, Honda XR650l and the KTM690.  They are bikes capable of single-track trails yet still will haul a rider and luggage around the world with ease.
Smaller lighter Dual-Sport bikes are often great trail bikes like the Yamaha XT250 and WR250R, Kawasaki KLX250 or bikes like the Suzuki DR400 and DR350 (one of the original bikes to be coined "Dual-Sport' by manufacturers).  We often have the pleasure of working with bikes like the KTM200 and KDX200 which push the boundary in the streetable context.
The significant thing for designing a suspension system for these bikes is for the suspension tuner to have a clear understanding about how an individual rider uses a particular bike so that setup can be designed around the need.
Any of the bikes in the Dual-Sport and Adventure category are going to involve compromise, be it power delivery, tires or suspension setup.
Contact us at Cogent Dynamics for help making your Dual-Sport bike be as good as it can be.