BMW G310GS Suspension Upgrades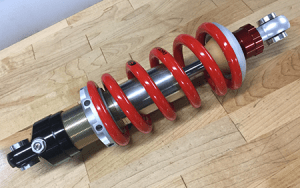 The BMW G310GS is a simple and affordable entry into the lightweight adventure bike segment. This segment has been gaining popularity as a way for newer riders, woman as well as experienced riders who are looking for a smaller, lightweight adventure bike with a quality reputation (and outstanding warrantee) for travel or exploring of the worlds back roads including forest roads and light off road.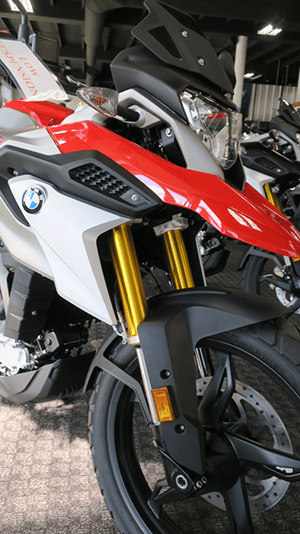 The G310GS has been introduced in 2018. The G310GS is produced in cooperation with TVS and incorporates a powerful and unique engine which uses a rearward canted single cylinder to aid in overall weight, size and mass-centralization. The 310 has 34 claimed horsepower with a free revving character which makes the bike quite capable at interstate speeds. The single cylinder helps keep weight down, simplicity up and many folks feel will make the power more suited to off road riding than a twin.
BMW has worked to keep this new GS compact and offers three seat options. The standard seat gives a seat height of just under 33 inches high and there is a low seat option to bring that down to just over 32 ¼" tall. Cogent Dynamics offer a kit for this bike which will lower the bike significantly without ruining the all-around usability. With the Cogent Dynamics Lowering kit which includes an improved and adjustable damping rear shock along with a kit to provide a shorter fork height the seat height is reduced to only about 31". Comparing these great seat height numbers to some competitors like the CRF250L at 34 ½" and the Kawasaki Versys at over 32" we think this bike will meet a lot of rider's needs.
The rear shock is equipped with damping adjustment for both Rebound and Compression.  The rebound adjustment range is just less than 20% via the screwdriver adjustment.  Internal adjuster circuit is an open type that also gives near 10% compression variation over the same range. Rebound forces are calibrated at 324 Lbs rebound force (absolute) measured at 10" per second velocity.
The 310GS has the 19" front and 17" rear wheel sizes which have been a popular combination with many Adventure travelers and makes for a good compromise for the on-off road mission of these motorcycles. With over 7" (180mm) of suspension travel and a low in class seat height, this little GS will be competition to bikes like the CB500X from Honda as well.
This BMW 310 uses an open chamber 20mm, non-adjustable cartridge damper in one leg of the fork only. The rear shock is a simple, non-serviceable mono-tube type with no damping adjustability. Rear spring preload is the only suspension adjustment a 310GS rider gets. The stock OEM fork springs are 0.35 Kg/mm in a variable rate wind. The rear spring is an 11.7Kg/mm. Damping and spring rates are decidedly on the soft side which will be great for some lighter riders who plan mild riding and little to no luggage. Riders with more serious aspirations can rely on Cogent Dynamics to be able to help with improved damping valving, firmer springs and a fully serviceable shock we build entirely here in the USA.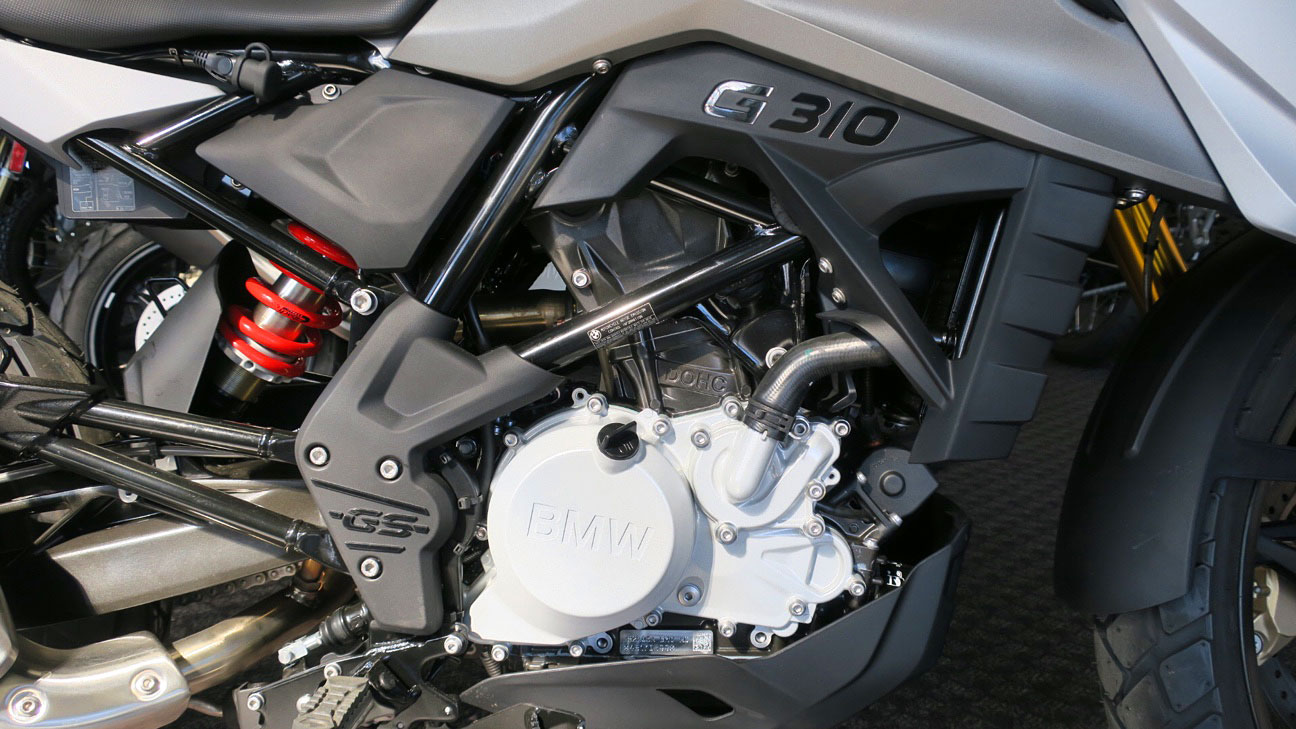 Product offerings for your 310GS include:
Custom Cogent Dynamics rear shock
Custom Cogent Dynamics heavy duty fork springs
Lowering option for both the forks and shock (lowering the shock requires a special Cogent replacement shock).
Quick Shipping
Most suspension service is ready to be shipped in 2-3 weeks of receipt by us. Contact us if your needs differ.
Pride in our Service
We treat each customers bikes like they belong to us. Call us today at (828) 628 9025.
Secure Payment System
We use industry-leading encryption and fraud prevention tools.