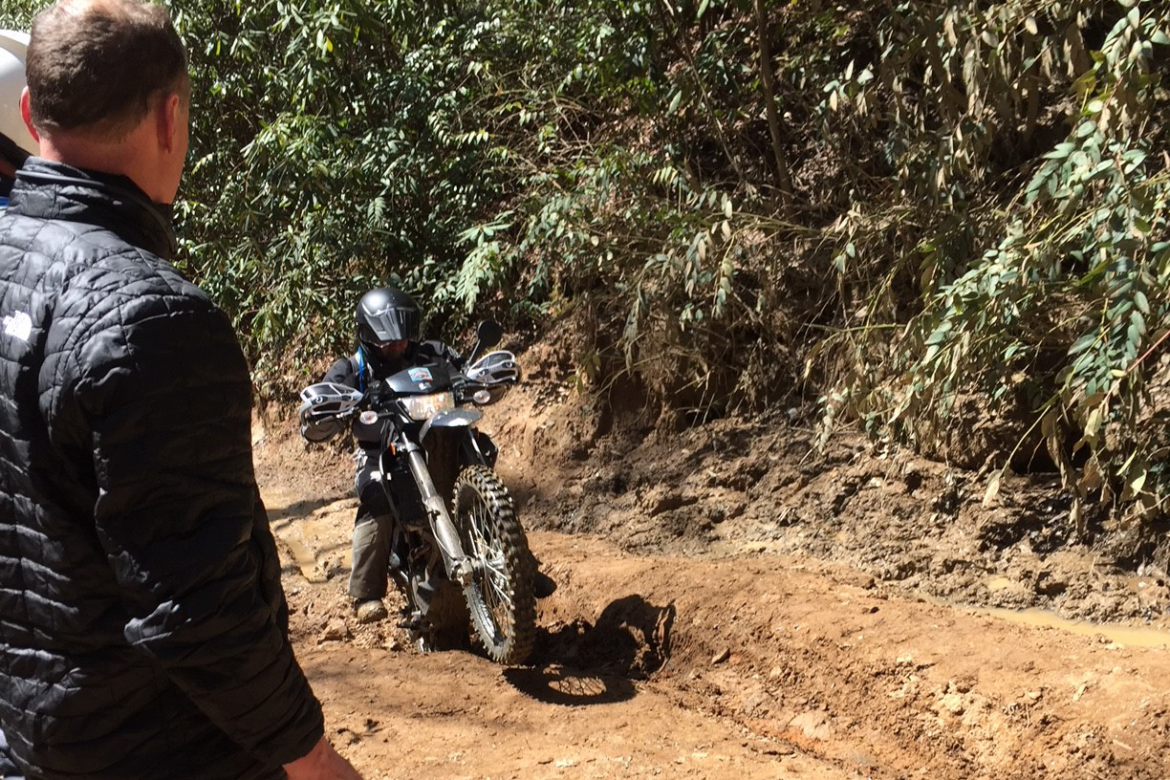 2018 Tail Chaser 250
Spring seems to be trying to eek its way out here in Western North Carolina.  We have been very happy and busy in the shop, thank you to all our awesome customers!  I managed a couple good weekend testing outings over the past month and am very excited for the prospects of the great riding season.Cogent Dynamics played a small part in the sponsoring of the "Tail Chaser 250" Dual Sport ride at the Oskar Blues Reeb Ranch near Brevard, NC.  This ride generates a donation to a great cause the Cindy Platt, Boys and Girls Club  http://www.bgctransylvania.org/aqjk711gvd5hm1a1p3z74zcvqzfeb.
We had a great day at the beautiful venue and on the super fun, big bike oriented Dual Sport, "Adventure" ride.  Joyce and I hooked up with a few friends and customers and made a consorted attempt of following the "A" route. On our ride we had 2 DR650s a WR250R a KLX250 (the cool new fuel injected one) a BMW GS and a KTM 1090 Adventure, all with custom Cogent Dynamics suspension. The photos show a muddy accent of the more difficult part of the ride. Our respect goes out to the two big bikes that traversed the slick, muddy and rutted section.  Also, our friend Chris made the difficult bit look easy on his KLX 250 with the Cogent Pro-Series rear shock.  This was Chris's first dual sport event on a new bike which was a great contrast to his road race track, Ducati experience
We got back to awesome wood-fired pizza and yummy Oskar Blues beer.
We suggest you mark your calendars and join us at next year's event!