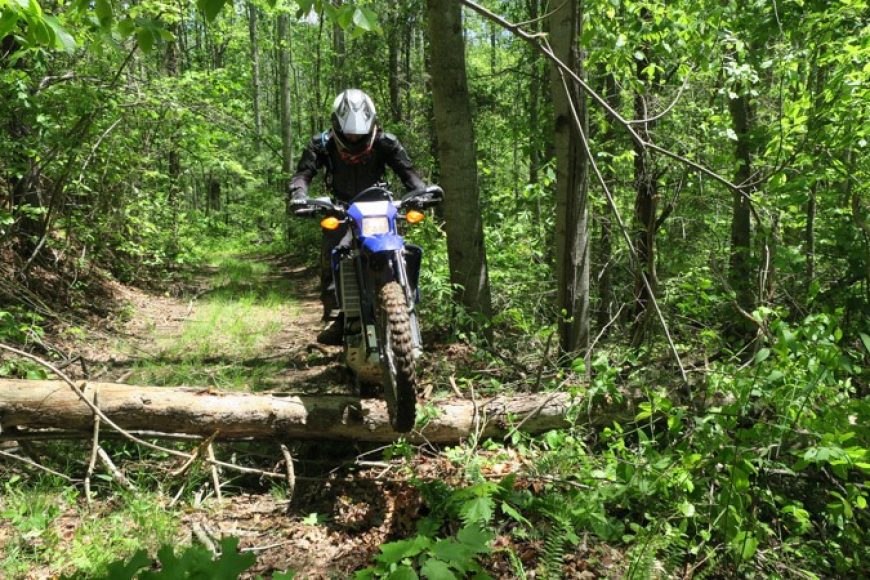 May 2017 Dual-Sport ride.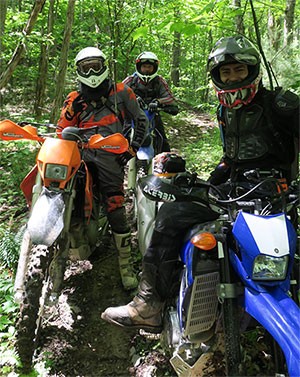 This weekends ride was one of those really great rides that really pushed the envelope of my skills while out on the bike with good friends in perfect weather.  The riding was great in every way, we found new trails that were true single track and rode on most kinds of terrain available here in the WNC mountains.
This was one of those Dual-Sport rides that pushed the equation to the dirt bike side with the group consisting of Cogent Husky TE449, James's KTM 400EXC, Ivan's Yamaha WR250R, Todd's Yamaha WR 450 and Dennis's KTM 625.
We were challenged by some cool single track, steep hills and log crossings on both loose and rocky terrain.
I really think one of the trails James calls "Threshold" was one of the longest hill climbs and descents I can recall and very aptly named for the brake, clutch and throttle control required.
Rocky trails like this one were narrow and fun yet not truly single track.  The rocks, stream crossings and deadfall made for great suspension testing with more open space to build speed.
Other great trail names which we use to describe the fun include:
Peanut butter hill, jeep road, trump (because we turned right instead of left) , second term, government vehicle, tower, picnic, jungle, baby oil, upside down car, boomer, moss bridge and hump day.
What a day it was!